Create a Website- Build a Stunning Website From A to Z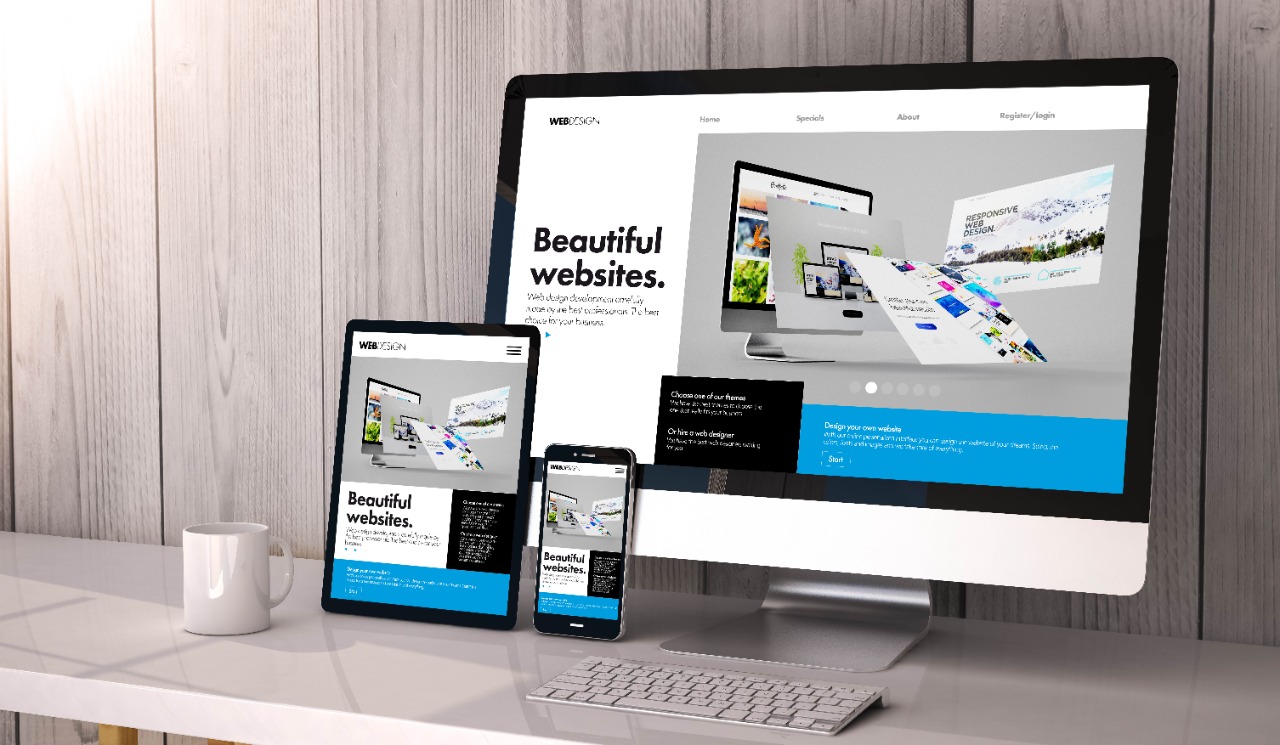 Do you know that a well-designed website serves as the backbone of your business in the digital marketing process? To reach a successful position in the modern marketplace, you need to have a professional website design. A recent study shows that nearly 98% of people search online to find a local business nearby. Now you can easily understand the importance of having a solid digital presence. In addition, the COVID-19 pandemic has triggered the need to build a stunning website to promote your services or products to a broader target audience.
What is the importance of having a website?
Let's talk about the importance of building a stunning website:
Increase brand value

It offers social proof

It maximizes ROI

Adds company's credibility

Compete with giants of your industry

Facing social media reach

Expand your working hours

Showcase your offerings
How to build an excellent website in 5 steps?
Is your business still not claiming space on the web? Then you are surely missing out on oodles of potential customers. Whether you have a small, large, startup or large business, there is an urgent need to build a website for your business. Now, look at steps to create a highly effective business website:
1) Website planning: Are you ready to create a website? Then first sketch out a plan before diving into the nitty-gritty of website development. But are you confused about how to start? Look at some factors to consider while planning for your website, which includes:
Note down your goal

Know about your target audience

Pique your audience's interest

Choose a perfect domain name

Register your domain

Brainstorm design ideas

Make a list of your preferences for reference
2) Design your site: Now, you have entered into the main website building phase after nailing down the planning fundamentals. You have two options: build the website yourself or hire a team of professionals. It depends on you. But if you choose to build a website on your own, follow the below steps to design your website:
Select a clean and simple design

Choose a colour scheme according to your brand and logo

Use high-resolution images

Include quality content

Make a contact page
3) Create fantastic content: This is the most crucial phase of building a website. Make sure you put quality content with well-crafted words paired with attractive images. But how? Let's check out:
Outline your pages

Write about your business story

Write your web content

Use proper images to make it more attractive

You can also consider outsourcing
4) Sell your business: There is no better way than selling your product or business through an online platform. But how?
Compelling product images and description

Optimize payment methods

Include shipping policies

Explore your website
5) Work with SEO: SEO has become an inseparable part of the website as it is responsible for giving your website a top rank in popular search engines like Google, Bing, Yahoo etc. But how to work with SEO? Let's find out:
Conclusion: If you want to attract more customers to your products or services, generate more traffic to your website, or sell your products and services more efficiently, then build a stunning website for your business.